Your Full Service Community Credit Union.
We are eager to serve you and your family members. When you join the Credit Union, you enjoy the many advantages of doing business with a people oriented, member owned financial organization. A credit union is a "not for profit" financial institution that is owned by its members. Only members can borrow money from it and only members can deposit money in it. It is owned solely by its members and operated solely for their benefit.
Walker County Federal Credit Union offers low cost consumer loans of all types; interest earning share draft (checking) accounts; MasterCard with no annual fee; Share Certificates of Deposit; Christmas Club accounts; Home Banking; IRA's; ATM Cards; Audio Response system; ATM Machine; and many other financial products and services.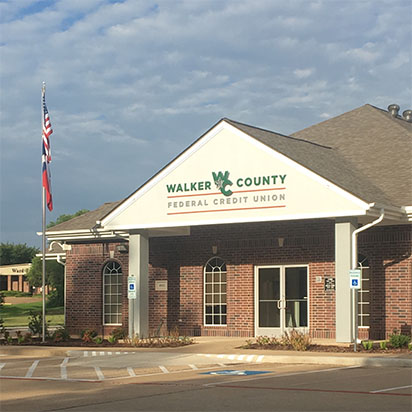 Mission Statement: Walker County Federal Credit Union's mission is to enrich its members' quality of life by providing high quality, fairly-priced financial services, and to remain driven by member needs.Walker County Federal Credit Union is also dedicated to providing courteous, efficient, and professional service to its members.